Concert Schedule Our Catalog Publicity Materials Songwriting Tutorial Send Us Mail
<![if !supportEmptyParas]> <![endif]>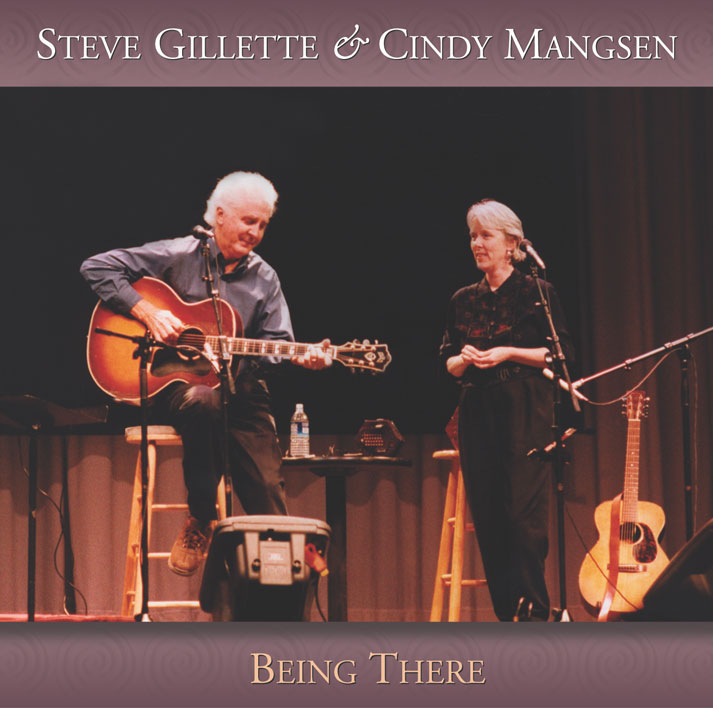 Home By Dark

Song Lyrics


1. Holy Smoke
Words & Music by Doug Johnson
© 2011 Compass Rose Music, BMI Ashes in the atmosphere, you can feel the tension and the fear
Grandma's chickens are acting queer, here we go again
Could be a branch on a high wire catches, careless kids playing with matches
Dry grass where the lightning flashes, here we go again
There's a devil in the Santa Ana winds
From the mountain of the Sleeping Indian

Grandma calls for Kicking Goat, she comes on the run and tears her coat
Upon the limbs of a creosote, and here we go again
They all pile into a pickup bed with a rolled up rug and the Rhode Island Reds
Adrenalin drummin' and someone says, here we go again
There's a devil in the Santa Ana winds
From the mountain of the Sleeping Indian

The great ghost is galloping across the nation of the Kumeyaay
He's riding on a crimson stallion through a smoky obsidian sky
From Witch Creek to Borrego, blotting out the sun
In Hell Hole Canyon the Big Horn sheep don't know which way to run
They don't know which way to run

Safe in the desert round Yaqui Wells an old woman fans an abalone shell
Smudging sage and a prayer might heal, here we go again
Far to the West, conjured clouds bring the rain in sheets and shrouds
And Kicking Goat she laughs out loud, here we go again
There's a devil in the Santa Ana winds
From the mountain of the Sleeping Indian

2. Some Boats
Words & Music by Anne Hills
© 1998 Raven Heart Music, ASCAP

There are some boats, once set out to sea
Never to return, sailing endlessly
Still, sweethearts watch and wait
Foreheads graced by hands, gazing from the gate
Time riding on the rain, biding in the tide
Just to fall again
Call their names from the shore
Call their names evermore

There are some hands weathered by the wind
Buttoning the gown, lace against the skin
Then turning back the sheet
Turning down the lamp, only to repeat
The last searching of the sky, breathing in the night
Singing her goodbye
Call their names from the shore
Call their names evermore

There are some dreams drifting between stars
Tethered to the past, beautiful but far

3. The California Zephyr
Words & Music by Denise Fleming & Steve Gillette
© 2011 Compass Rose Music, BMI

All night on the train, she would try to understand
How a life of years could vanish into the thin and smokey air
He would always set his watch by train time
There was no use searching the platform
For the man who wasn't there

(Chorus)
And she's gone on that California Zephyr
Shining like silver in the colors of the dawn
She dreams on that California Zephyr
Love is forever but she's on that train and gone

All her life, she knew that there would be one time
One heart, one chance, one love to never fail
But she's seen her dreams go under to the bottom of the bottle
For what a man can put asunder
There's only the moon and the mountain
And a thousand mile ribbon of rail

(Chorus)

Sometimes in the mornings, joyful in the sun
Their sleepy horses would run

But she's gone on that California Zephyr
(Rest of chorus)

4. Sur la Route de Dijon (Traditional)

Sur la route de Dijon
La belle digue dig, la belle diguedon (x2)
Il y avait une fontaine Diguedon, diguedon daine
Il y avait une fontaine
Aux oiseaux, aux oiseaux

Pres d'elle un joli tendron
Pleurait comme une madeleine

Belle, comment vous nomme-t-on?
On me nomme Marjolaine

Marjolaine, c'est un doux nom
S'ecria t'un capitaine

Marjolaine, qu'avez-vous donc?
Monsieur, j'ai beaucoup de peine

Si vous passez par Dijon
Allez-boire a la fontaine
Ca consolera Marjolaine

5. The Two Sisters (Traditional, Child #10)

There were two sisters sat in a bower
Binnorie, oh Binnorie
There came a knight to be their wooer
By the bonny milldams of Binnorie

He courted the eldest with glove and ring
But he loved the youngest above anything

The eldest to the young one said
Will you come and see our father's ships come in?

She's taken her by the lily white hand
And led her down to the river strand

The young one stood upon a stone
The eldest came and pushed her in

O sister sister reach me your hand
And you will inherit half my land

No sister I'll not reach my hand
And I will inherit all your land

O sister sister reach me your glove
And sweet William will be your love

Sink on, nor hope for hand or glove
And sweet William will be my love

Sometimes she sank, sometimes she swam
Until she came to the miller's dam

The miller hastened and drew his dam
And there he found a drowned woman

He made a harp of her breast bone
Whose sounds would melt a heart of stone

The strings he made of her yellow hair
Whose sounds made sad the listening ear

He brought it to her father's hall
And there was the court assembled all

He laid the harp upon a stone
And straight it began to play alone

Yonder sits my father the king
And yonder sits my mother the queen

And yonder stands my brother Hugh
And by him William, sweet and true

But the last tune that the harp played
Was "Woe to my sister, false Helen"

6. Blue
Words & Music by Joe Carlson
© 2011 Compass Rose Music, BMI

There's time for just one story
Then you must close your eyes
Oh, now, I've told you that one
So many times

Well, it was long ago
It's out of sight and out of mind
Back when I was just a boy
And the sky was blue, blue, it was blue

And on the weekends we would
Pack a lunch and take a hike
And watch the wild things growing
Back when the sky was blue, blue, it was blue

Oh yes and tell about the green trees that gew up high
And the rabbits in the garden
Back when the sky was blue
Blue, daddy, it was blue

And we all knew about it
But we were in a trance
And now we dream about how
Back when the sky was blue
Blue, it was blue

Alright, it's time for bed
It's time for you to close your eyes
And dream about the wild things
Back when the sky was blue
Blue, it was blue

7. Birdsong
Words & Music by Cindy Mangsen
© 2011 Compass Rose Music, BMI

The bird in the wood sings a joyful song
With no beginning and no end

He ruffles up his feathers
He opens up his throat
He does not sing for pleasure
Though there's rapture in each note
While you and I tell stories
To explain and comprehend
To lull the baby into sleep
To tame the rain and wind

The bird in the wood sings a joyful song
It has no past or future
No beginning and no end
For time is not its master

A tree falls in the forest
Far from the beaten trail
The bird in the wood sings on and on
But does not tell the tale
I would wander in that forest
Where mysteries abound
Enchanted by the ray of light
That sparkles in the sound
No past or future, no beginning and no end

We fill our days with striving
And regret can haunt the night
But the song of the thrush in the deep green wood
Recalls us to the light
What a gift to find a moment
Between the dark and dawn
When the universe is cradled in
The heartbeat and the song

No past or future, no beginning and no end
The bird in the wood
No beginning and no end
For time is not its master

9. Seal Lullaby (W: Rudyard Kipling, M: Cindy Mangsen) / Seal Harbor (Words & Music by Cindy Mangsen) © 2011 Compass Rose Music, BMI

Oh hush thee my baby, the night is behind us
And dark are the waters that sparkled so green
The moon o'er the combers looks downward to find us
At rest in the hollows that rustle between

Where billow meets billow there soft be thy pillow
Oh weary wee flipperling, curl at thy ease
The storm shall not wake thee nor shark overtake thee
Asleep in the arms of the slow swinging sea

*****

No herring in the bay, the mackerel stay away
The waters here are quiet now and still
Who could know the line we crossed
How much would be lost the night the seal was killed

The folk here make their living by the fishing in the sea
And trawling for the herring in the bay
We never took too kindly to the barking of the seals
They'd come swimming in and drive the fish away
One year the herring came in early, the best run we'd ever seen
We gathered them like silver in our nets
'Til a seal and her young pup swam in to share our luck
And we feared that they would rob us of our catch

We tried our best to run them off, to chase them from the bay
So we could keep the harvest to ourselves
But they wouldn't swim away and the fear grew day by day
That there was not enough to share in all that wealth
I held off until the moon was full, then I took it on myself
To steal out to the rock where two seals lay
Laid down the oars, picked up the gun, took aim and shot the one
And she shuddered as she slipped into the bay

I couldn't bring myself to shoot the pup
And I shivered as she vanished from my sight
But in the weeks that followed after
She would haul up on that rock
And her mournful lamentations filled the night

With the waning moon she faded, til one morning she was gone
And the herring disappeared that very day
From that moment until this the life's been draining from this place
And even now no fish will swim into the bay
I'm not the one who can explain it, I don't know the reason why
And the sea will keep her secrets to herself
But there's no herring in the bay and the mackerel stay away
Since the night the seal was killed

11. The Gnu
Words & Music by Michael Flanders & Donald Swann

A year ago last Thursday I was strolling in the zoo
When I met a man who thought he knew the lot
He was laying down the law about the habits of baboons
Or the number of quills a porcupine has got
So I asked him "What's that creature there?"
He answered "hit's a helk"
I might have gone on thinking that were true
If the animal in question hadn't put that chap to shame
And remarked "I hain't a helk, I'm a gnu"

"I'm a gnu, I'm a gnu
The gnicest work of gnature in the zoo
I'm a gnu, how do you do
You really ought to know wa-who's wa-who
I'm a gnu, spelled G-N-U
I'm gnot a camel or a kangaroo
So let me introduce, I'm gneither man or moose
Oh gno gno gno, I'm a gnu"

I had taken furnished lodgings down at Rustington-on-Sea
Whence I traveled on to Ashton-under-Lyme
And the second night I stayed there I was wakened from a dream
Which I'll tell you all about some other time
Among the hunting trophies on the wall above my bed
Stuffed and mounted, was a face I thought I knew
A bison? No, not a bison.
An okapi - Oh, no no.
Could it be a hartebeest? I seemed to hear a voice "I'm a gnu"

"I'm a gnu, a-gnother gnu
I wish I could gnash my teeth at you
I'm a gnu, how do you do
You really ought to know wa-who's wa-who I'm a gnu spelled G-N-U
Call me a bison or okapi and I'll sue
Gnor am I in the least like that dreadful hartebeest
Oh gno gno gno, I'm a gnu.
Gno gno gno, I'm a gnu

12. Home By Dark
Words & music by Steve Gillette
© 2011 Compass Rose Music, BMI


My first two-wheeler was old when I got it
It was new found freedom, it was red on black
Those big wide tires would slide on the gravel
When I'd ride along the railroad track
Straight down hill on Skyline Road
No hands, no brakes.
I'm lucky I know
But the wind was singing in my ears and I never looked back

Just be home by dark
There'll be time enough tomorrow
But there's a place where they know you
And love you for who you are
When there was color in the sky and the street lights were comin' on
I'd take the corner like a stolen base and be home by dark

Now that I've got a daughter and a son
I get to figure out how it's done
But the clock is cruel, the boss is anxious
And little pictures have great big ears
We worry that we can't provide all the things that this life requires
But somehow just being in that circle banishes all my fears

And I'll be home by dark
There'll be time enough tomorrow
But there's a place where they know you
and love you for who you are
When there's color in the sky and the street lights are comin' on
I'll finish up working and be home by dark

So many people in this hungry world
Travel this journey alone
What I would wish for everyone
Is just what I want for my own

To be home by dark, and time for tomorrow
A place where they know you and love you for who you are
When there's color in the sky and the street lights are comin' on
And the sunlight fades away, morning is another day,
There's always that longing to be home by dark