Home Schedule Catalog Store Audio Press Kit YouTube Videos Send Mail

Steve Gillette & Cindy Mangsen's Tour Schedule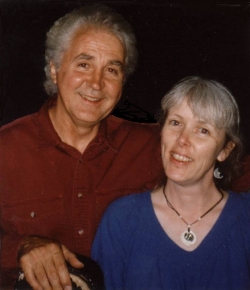 2014
Late Summer/Fall 2014
Sat Sept 13 Robinson Memorial Presbyterian Church
Syracuse, NY (315) 468-2509
Sat Sept 20 Adirondack Mountain Club Concert
Keene Valley, NY
Email: albany.chapter.adk@gmail.com
Location: Keene Central School, 33 Market Street
Tickets at the door are $5 (children under 12, free). Donations will also be accepted, to benefit the Keene Valley Rescue Squad.
Thu Sept 25 Lansdowne Folk Club
Lansdowne, PA (484) 466-6213
Sat Sept 27 WFMA Concert Celebrating Dick Cerri
College Park, MD
Thu Oct 2 Camden Library
Camden, ME (207) 236-3440
Sat/Sun Oct 4-5 4th Annual Songwriting Workshop
Bennington, VT (802) 442-6846
Sat Oct 11 Linden Tree Coffeehouse
Wakefield, MA (781) 246-2836
with Lou & Peter Berryman
Sun Oct 12 House Concert at Gary Martin's (7 PM)
Assonet, MA gary.martin@umassd.edu (reservations required)
with Lou & Peter Berryman
Sat Oct 18 25th Annual Benefit Concert for Rockland Emergency Food Pantry
Channing Unitarian Church, Rockland, MA (617) 875-2047 or email haffnerk@hotmail.com
Sat Oct 25 House Concerts in La La Land
Ithaca, NY Fullis@twcny.rr.com (607) 793-1624
Fri Nov 7 Concerts in the Square
Pittsburgh, PA concertsinthesquare@gmail.com
Sat Nov 8 Buffalo Friends of Folk Music
Williamsville, NY (716) 838-1918
2015
Sat Jan 3 Caffe Lena, Saratoga Springs, NY (518) 583-0022
Sat Jan 24 (private event)
Ponte Vedra, FL
Sun Jan 25 Central Florida Folk House Concert (2:30 PM)
Orlando, FL (407) 679-6426 Centralfloridafolk@gmail.com
Mon Jan 26 Sailing Squadron Concert
Sarasota FL (941) 377-9256
Sat Feb 14 Shannon Center
Whittier College, Whittier, CA (562) 907-4203
Fri Feb 20 Fiddler's Dream Coffeehouse
Phoenix, AZ (602) 997-9795
Sat Feb 21 Barbara's Place House Concert
Tolleson, AZ bcgiamalvo@aol.com (602) 549-6205
7:30 PM (Potluck dinner at 6 PM)
Sun Feb 22 Harris House Concert
Tucson, AZ (520) 465-0561 knharrispc@comcast.net
Sat Feb 28 House Concert
Trabuco Canyon, CA (7:30 PM) (714) 955-3807 concerts@thelivingtradition.org
Fri March 6 Gelencser House Concert
Claremont, CA (909) 596-1266
Sat March 7 Boulevard Music
Los Angeles, CA (310) 398-2583
Sun March 8 Noble House Concert
Van Nuys, CA (818) 780-5979
Fri March 13 Occidental Center for the Arts
Occidental CA (707) 874-9392
Sun March 15 House Concert David & Lynne Thomas
Shingle Springs, CA (530) 677-1346 dcthomas@directcon.net
Fri March 20 Aromas Grange
Aromas, CA (831) 726-3609
Proceeds benefit the Centennial Restoration Project for the Aromas Grange, a gem of a building, and one of our favorite rooms to sing in.
Sat/Sun March 21-22 11th Annual Big Sur Songwriting Workshop
Santa Cruz, CA (802) 442-6846
Sat April 4 Pioneer Valley Song & Story Swap
Amherst, MA (7:00 PM) (413) 687-5002
Sat April 11 Old Lynn Concert Series
Lynn, PA (7 PM) (570) 965-2889 or (570) 965-2686
Sat April 18 Golden Link Folk Singing Society
Rochester, NY with Lou & Peter Berryman
Fri May 8 Friends of Fiddler's Green
Hyde Park, NY (845) 452-4013
Thur July 2 Thursday Night on the Lake
Raquette Lake, NY (315) 354-4265
Accessible by boat only! Please call for reservations & transport info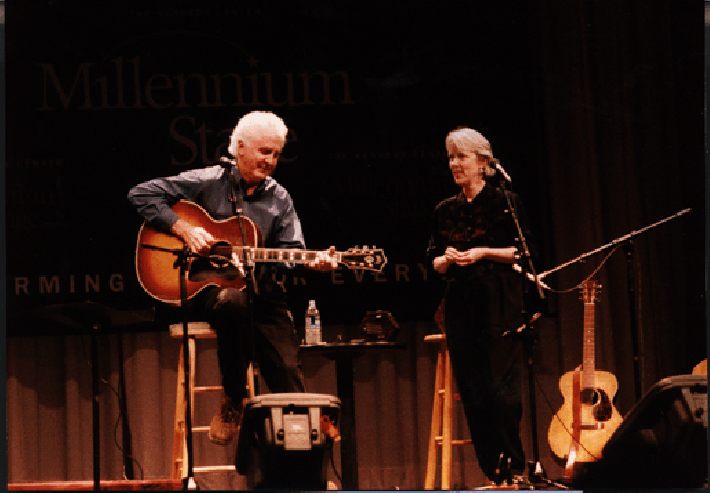 To view our live concert from the
Millennium Stage of the

Kennedy

Center
Visit the Kennedy Center archives.
If you don't already have RealPlayer
you can download it for free from Real.com

Please send any correspondence or requests for information to:
Compass Rose Music
P.O.Box 1501
Bennington, VT 05201
Direct your e-mail messages to:
Steve Gillette, gillette.steve@comcast.net
or to:
Cindy Mangsen, cindymangsen@comcast.net
Come back for more information, lots more Folk Music resources on the Internet,
our concert schedule, and of course, the jokes.
On the World Wide Web Since
October 5, 1995