Home Schedule Catalog Store Audio Press Kit YouTube Videos Send Mail

Steve Gillette & Cindy Mangsen's Tour Schedule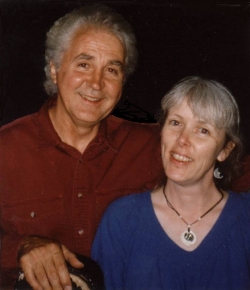 2017
Sat/Sun Oct 14-15 7th Annual Bennington Songwriter's Weekend
(802) 442-6846
Fri Oct 20 The Minstrel Acoustic Concerts
Morristown, NJ (973) 335-9489
This concert will be streamed live on Concert Window. The show starts at 7:30 (Eastern Daylight Time) with a set from our friend Paul Kaplan. We'll take the stage around 8 PM, playing two sets that will run until around 10:30. For information on using Concert Window, please click on this link. If you're already familiar with Concert Window and have an account, click here to buy your ticket to watch the show.
Sat Oct 21 Godfrey Daniels
Bethlehem, PA (610) 867-2390
Thur Nov 2 The Ark
Ann Arbor, MI (734) 761-1800
Double bill with Anne Hills
Sat Nov 4 Acoustic Renaissance
Hinsdale, IL (630) 941-7797
Double bill with Anne Hills
Sun Nov 5 House Concert (7:30 PM)
Northbrook, IL (847) 440-4518
Double bill with Anne Hills
RSVP
Sat Nov 11 Shady Grove Coffeehouse
Glen Allen, VA (804) 323-4288
Sun Nov 12 WFMA Showcase Concert
Bethesda, MD Details and reservations
2018
Sat Jan 6 Caffè Lena
Saratoga Springs, NY (518) 583-0022 (office) or (800) 838-3006 (tickets)
Sat Feb 17 The Living Tradition
Anaheim, CA 7:30 PM concerts@thelivingtradition.org or (714) 202-7330
Sat Feb 24 Coffee Gallery Backstage
Altadena, CA (7:00 PM) (626) 798-6236
Sun Feb 25 Noble House Concert
Van Nuys, CA (7:30 PM) (818) 780-5979
Fri March 2 Fiddling Cricket Music at the Ugly Mug
Soquel, CA (408) 499-9441
Sat/Sun Mar 3-4 14th Annual Big Sur Songwriting Workshop
Santa Cruz, CA (802) 442-6846
Sat March 10 Occidental Center for the Arts (OCA) (8 PM)
Occidental CA (707) 874-9392
Sun March 11 House Concert (3 PM)
Shingle Springs, CA (530) 677-1346 dcthomas5256@gmail.com
Fri April 13 Friends of Fiddlers Green
Hyde Park, NY (845) 452-4013
Fri April 27 Front Porch Music (8 PM)
Valparaiso, IN (219) 464-4700
Sat April 28 House Concert at Mike & Carol's (8 PM)
Madison, WI (608) 274-6340 or email maddog-210@charter.net
Sun April 29 "Behind the Song" Concert
Lake County Folk Club (7 PM)
Grayslake, IL (847) 602-8882
Sat May 19 Cranberry Coffeehouse (7:30 PM)
Binghamton, NY (607) 754-9437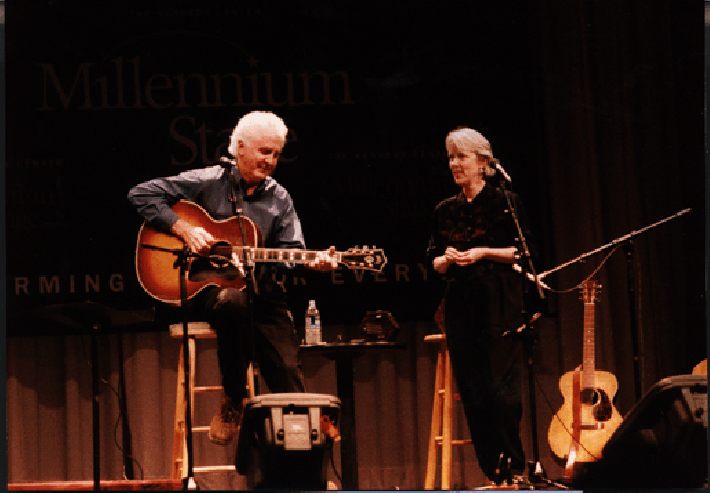 To view our live concert from the
Millennium Stage of the

Kennedy

Center
Visit the Kennedy Center archives.
If you don't already have RealPlayer
you can download it for free from Real.com

Please send any correspondence or requests for information to:
Compass Rose Music
P.O.Box 1501
Bennington, VT 05201
Direct your e-mail messages to:
Steve Gillette, gillette.steve@comcast.net
or to:
Cindy Mangsen, cindymangsen@comcast.net
Come back for more information, lots more Folk Music resources on the Internet,
our concert schedule, and of course, the jokes.
On the World Wide Web Since
October 5, 1995