Home Schedule Catalog Store Audio Press Kit YouTube Videos Send Mail

Steve Gillette & Cindy Mangsen's Tour Schedule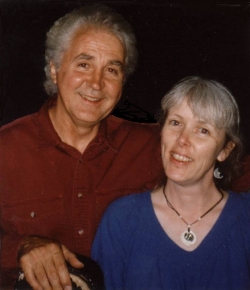 2017
Fri Jan 20 Friday Night Folk or FNF Facebook Page
New London, CT (double bill with Geoff Kaufman) info@fridaynightfolk.org Tickets
Fri Feb 3 Corvallis Folklore Society
Corvallis OR (541) 754-7668 or email sandy@grbookstore.com
Concert location: First United Methodist Church, 1165 NW Monroe St.
Sat Feb 4 Artichoke Music
Portland, OR (503) 232-8845 Tickets
Sun Feb 5 House Concert at Mike Meyer's
Eugene, OR Email mmeyer@efn.org
Fri Feb 10 Wagman House Concert
Davis, CA (530) 753-3472 or email wjwagman@dcn.org
Sat Feb 11 OCA
Occidental CA (707) 874-9392 Tickets
Sun Feb 12 The Backroom
Berkeley, CA (510) 654-3808 Tickets
Thu Feb 16 Socrates Coffeehouse (on Facebook)
Atascadero, CA (805) 461-0579 mikeandnickc@gmail.com
Sat Feb 18 Gelencser House Concert
Claremont, CA (909) 596-1266
Sun Feb 19 Noble House Concert
Van Nuys, CA (818) 780-5979
Fri Feb 24 San Diego Folk Heritage
Poway, CA (858) 613-0858 Tickets
Sat/Sun Mar 4-5 13th Annual Big Sur Songwriting Workshop
Santa Cruz, CA (802) 442-6846
Sun Mar 26 Woods Hole Folk Music Society
Woods Hole, MA (508) 540-0320
Fri Apr 21 Meetinghouse Café
Bennington VT (802) 440-9816
Double bill with Jack Williams.
Thu May 4 A Still Small Voice
Schodack, NY email: assv4u@hotmail.com
(location for GPS users is: The Spinney at Pond View, 2490 Pond View, Castleton-on-Hudson, NY)
Sat May 6 Old Lynn Concert Series (7 PM)
Lynn, PA (570) 965-2889 or (570) 965-2686
Sun May 7 Bound for Glory (8 PM)
WVBR, Ithaca, NY
Sat May 13 Buffalo Friends of Folk Music
Williamsville, NY (716) 838-1918
Fri Oct 20 The Minstrel Acoustic Concerts
Morristown, NJ (973) 335-9489
Sat Oct 21 Godfrey Daniels
Bethlehem, PA (610) 867-2390
Sat Nov 11 Shady Grove Coffeehouse
Glen Allen, VA (804) 323-4288
Sun Nov 12 WFMA Showcase Concert
Bethesda, MD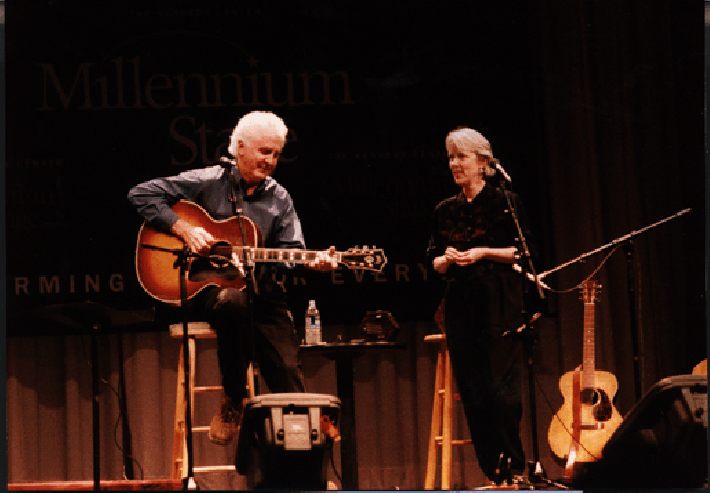 To view our live concert from the
Millennium Stage of the

Kennedy

Center
Visit the Kennedy Center archives.
If you don't already have RealPlayer
you can download it for free from Real.com

Please send any correspondence or requests for information to:
Compass Rose Music
P.O.Box 1501
Bennington, VT 05201
Direct your e-mail messages to:
Steve Gillette, gillette.steve@comcast.net
or to:
Cindy Mangsen, cindymangsen@comcast.net
Come back for more information, lots more Folk Music resources on the Internet,
our concert schedule, and of course, the jokes.
On the World Wide Web Since
October 5, 1995