Home Schedule Catalog Store Audio Press Kit YouTube Videos Send Mail

Steve Gillette & Cindy Mangsen's Tour Schedule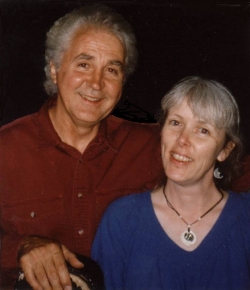 2014
Fri Apr 25 333 Coffeehouse (7:30 PM)
Annapolis, MD (443)-333-9613
Sat Apr 26 Godfrey Daniels
Bethlehem, PA (610) 867-2390
Sun Apr 27 Where? House Concerts
Silver Spring, MD (301) 588-5314 jkkaplan@erols.com
Fri May 2 Palmer Street Coffeehouse
Plattsburgh, NY (518) 561-9418
Sat May 3 House Concert
Burlington, VT (802) 399-2459 jsp1@psu.edu
Sat May 10 Branford Folk Music Society
Branford, CT (203) 488-7715
Sat May 17 Cranberry Coffeehouse
Binghamton, NY (607) 729-1641 or (607) 754-9437
Sun May 18 Danby Community Council Concert
Town Hall, 1830 Danby Road, Rt.96B (south of Ithaca)
Danby, NY programs@danbycc.org (607) 273-8678 or (607) 277-4788
Free concert with support from the Community Arts Partnership of Tompkins County
Thur May 22 - Sun June 8 Kerrville Folk Festival
Kerrville, TX (830) 257-3600
Steve will be conducting song critique sessions known as "Texas & Tennessee" each afternoon at 5 PM. We listen to and discuss ten to twelve songs in each hour-and-a-half session. In the twenty-five plus years that Steve has been doing this, many great songs and songwriters have come through this process and it has become a favorite feature of the festival.
Fri-Sun June 27-29 Old Songs Festival
Altamont, NY
Fri-Sun July 2-4 Americana Music Festival
Fir, CO (877) 726-7245
Catch the Rio Grande Scenic Railroad from Alamosa or Fort Garland to enjoy a music festival in the beautiful Colorado Rockies, featuring Steve and Cindy, Lou & Peter Berryman, Don Richmond, The Wranglers, and a host of others! Four stages, lots of great music, and scenery that can't be beat. The trains will run on a shuttle schedule all three days of the festival, but you can also check on limited camping available at the top of the pass. Food and drink will be available on top of the mountain.
Fri-Sat Aug 1-2 Evart Folk Festival
Evart, MI
Late Summer/Fall 2014
Sun-Mon Aug 31-Sep 1 Fox Valley Festival
Geneva, IL (630) 897-3655
Sat Sept 13 Robinson Memorial Presbyterian Church
Syracuse, NY (315) 468-2509
Sat Sept 20 Adirondack Mountain Club Concert
Keene Valley, NY
Location: Keene Central School, 33 Market Street
Tickets at the door are $5 (children under 12, free). Donations will also be accepted, to benefit the Keene Valley Rescue Squad.
Thu Sept 25 Lansdowne Folk Club
Lansdowne, PA (484) 466-6213
Sat Sept 27 WFMA Concert Celebrating Dick Cerri
College Park, MD
Thu Oct 2 Camden Library
Camden, ME (207) 236-3440
Sat/Sun Oct 4-5 4th Annual Songwriting Workshop
Bennington, VT (802) 442-6846
Sat Oct 11 Linden Tree Coffeehouse
Wakefield, MA (781) 246-2836
with Lou & Peter Berryman
Sat Oct 25 House Concerts in La La Land
Ithaca, NY Fullis@twcny.rr.com (607) 793-1624
Fri Nov 7 Concerts in the Square
Pittsburgh, PA concertsinthesquare@gmail.com
Sat Nov 8 Buffalo Friends of Folk Music
Williamsville, NY (716) 838-1918
2015
Sat Jan 3 Caffe Lena, Saratoga Springs, NY (518) 583-0022
Sat Jan 24 (private event)
Ponte Vedra, FL
Sun Jan 25 Central Florida Folk House Concert (2:30 PM)
Orlando, FL (407) 679-6426 Centralfloridafolk@gmail.com
Mon Jan 26 Sailing Squadron Concert
Sarasota FL (941) 377-9256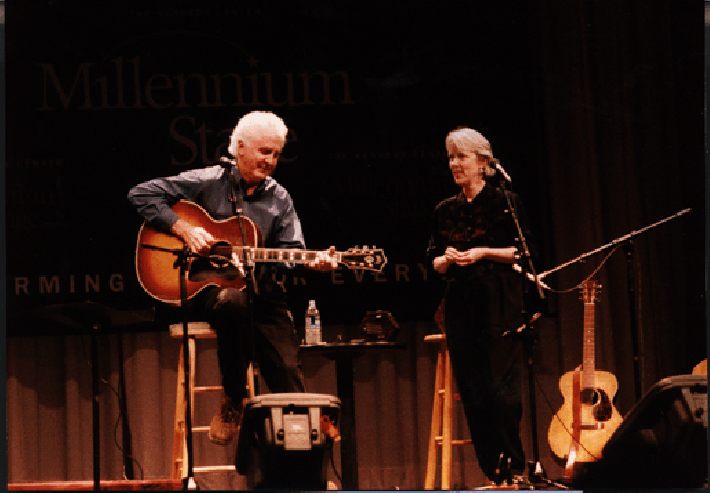 To view our live concert from the
Millennium Stage of the

Kennedy

Center
Visit the Kennedy Center archives.
If you don't already have RealPlayer
you can download it for free from Real.com

Please send any correspondence or requests for information to:
Compass Rose Music
P.O.Box 1501
Bennington, VT 05201
Direct your e-mail messages to:
Steve Gillette, gillette.steve@comcast.net
or to:
Cindy Mangsen, cindymangsen@comcast.net
Come back for more information, lots more Folk Music resources on the Internet,
our concert schedule, and of course, the jokes.
On the World Wide Web Since
October 5, 1995